Legislative Updates From the 2021 Session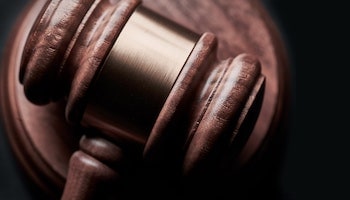 For the past few months, the 112th General Assembly has been in session starting in January and recently adjourning in May. Of interest are the following changes to the law of Conservatorships and Estate Administration.
TennCare Claims Against Decedents' Estates
PUBLIC CHAPTER NO. 102, Senate bill NO. 761, clarifies the time limit for the filing of claims by TennCare, particularly in situations where TennCare did not receive a notice to creditors. If TennCare receives a notice to creditors within twelve months of the date of death, the TennCare must file a claim within four months of receipt of notice or twelve months from the date of death. If TennCare does not receive notice, TennCare will have until 48 months after a decedent's death to petition to open or reopen the decedent's estate so that a claim may be filed. This act took effect immediately.
Conservatorships – Petition Requirements
PUBLIC CHAPTER NO. 84, House bill NO. 100, adds requirements for petitions for appointment of a conservator. Effective January 2022 the petitioner is required to attach to the petition current copies of the following reports on the proposed conservator:
A search on the department of health's registry of people who have either abused, neglected, or misappropriated the property of any vulnerable person; and
A search on the national sex offender registry
Service of Notice to Interested Person in Conservatorships
PUBLIC CHAPTER NO. 305, Senate bill NO. 1440 requires petitioner's lawyer INSTEAD of the court clerk to serve notice to interested persons in conservatorship proceedings. The petitioner has the responsibility of giving notice to the closest relative(s) of the respondent and/or to the person who acts as caretaker or has custody of the respondent, and any institution that the resident is living in. Notice must be given by personal service or certified mail in accordance with the Tennessee Rules of Civil Procedure. If an address cannot be found or had, a notice can be posted in a general newspaper that is published in the county where the petition is filed. If there is no newspaper to post a notification, then a notice can be posted at the county courthouse where the petition is filed. The only exception to having the option of posting in a newspaper or at the courthouse is if the petition made was filed by a mental health institute owned by the department of mental health and substance abuse services or filed by the department of intellectual and developmental disabilities where the petition is in regards the respondent receiving waiver services or intermediate care/ intellectual disability services. The Act clarifies that the petitioner is responsible for any court fees, filing fees, and costs relating to the required notices sent out and their publication.