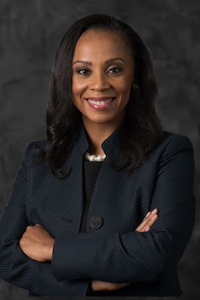 Kee Bryant-McCormick
Attorney
Legal Experience
With over 15 years of practice, Kee Bryant-McCormick has experience in many areas of law including probate, wills and trusts, criminal defense, corporate and business litigation, and special education law. Before joining The Blair Law Firm, she practiced at Bone McAllester Norton PLLC. Prior to that, she had her own private practice in Hendersonville where she represented clients in civil and criminal litigation matters. She has served in many leadership roles from working as Assistant Public Defender for the 18th Judicial District to previously serving as the Vice Chairman for the Hendersonville Regional Planning Commission.
She is skilled in litigation and has successfully defended clients in felony cases, discrimination cases, defamation, probate cases, and helped with conservatorship matters. She is a service-minded individual who believes that everyone, no matter their background, deserves to have high quality legal assistance. With experience in handling complex issues, she is capable of helping clients with a diverse range of matters in her practice areas. Her commitment to serving others has been helpful to many during emotional and stressful times.
Kee Bryant-McCormick graduated from Texas A&M/Wesleyan University school of law with her J.D. She is licensed to practice in the state of Tennessee and specifically in the U.S. District Court for the Middle District of Tennessee.
Education
J.D., Texas A&M/Wesleyan University School of Law, 2005
Visiting Student, Vanderbilt Law School, 2003-2004
B.A., Mississippi College, 1999
University of Missouri-Columbia
Admitted to Practice Tennessee
U.S. District Court for the Middle District of Tennessee

Bar Association and Professional Activities
Sumner County Bar Association

President 2019-2020
Vice President 2018-2019
Treasurer 2017 – 2018
Secretary 2016 - 2017

Nashville Bar Association
Tennessee Bar Association
American Bar Association
Tennessee Association of Criminal Defense Attorneys
Leadership Roles
Rotary Club of Hendersonville, Past Board Member
Leadership Sumner, Board Member and Previously Legal Counsel
Volunteer State Community College Foundation, Trustee
Mid-Cumberland Community Action Agency, Board Member
Hendersonville League of Women Voters, Past President
Shalom Zone, Board Chair
Sign Club Company, Past Legal Counsel
Hendersonville Senior Center, Past Board Member
Dr. Katherine Brown Leadership Academy, Past Board Member
Awards
Nashville ATHENA Award, 2020 Recipient
Davis-Galloway Award, 2016. The award recognizes and honors women who ascend to leadership through outstanding advocacy, effective networking, and superlative community service.
Outstanding Citizen Award, 2015, presented by the Portland Public Library, Portland, Tennessee.
Leadership Middle Tennessee, Co-President, Class of 2016.
Nashville Legal Aid Society – Volunteer Spotlight, 2014.
Leadership Sumner, Class of 2014.
NAACP Citizen of the Year, 2012.
Community Service and Activities
Beech High School Mock Trial Team, Coach
Delta Sigma Theta, Member, Nashville Alumnae Chapter
The Links, Inc., Nashville Chapter, Member
Jack and Jill of America, Associate Member
Volunteer State Community College, Trustee
Vanderbilt Mock Trial Tournament, Served as Presiding Judge
Sumner County General Sessions Judicial Selection Committee, Member
Hendersonville Horizons Live Committee, Member
Boy Scouts of America, Friends of Scouting Chair
Autism Speaks, Member
Autism Society for Middle Tennessee, Member